How to Get Your Baby To Sleep When Travelling
If you find your baby has difficulty taking naps when you are on the go, you will want to watch this week's video chat.  It has tips to help you get your baby to sleep when travelling.
View Transcript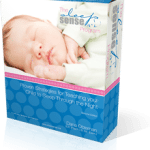 Also, if you're looking for information on how to get your child sleeping 11 – 12 hours straight through the night – make sure to check out The Sleep Sense Program!