How To Get Your Toddler To Stop Delaying At Bedtime
It can be very frustrating when your toddler won't go to bed.  Watch the video in today's post to find out how to get your toddler to stop delaying at bedtime; so you both can get sleep!
View Transcript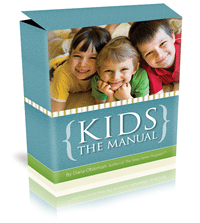 Also, If you're looking for a complete "action plan" for dealing with common discipline problems in children aged 2 – 12, click here now to check out Kids: The Manual. It contains comprehensive strategies to eliminate fighting, whining, not listening, rude behavior, and much more!