How Often Should my Baby Wake Up at Night?
I'm not trying to offer a magic number here. Newborns wake more often than infants, who wake up more often than toddlers, and so on. But in today's video, I'll give you an idea of how often the average baby wakes up at each stage of life, as well as some insights as to what might be causing your baby to be waking up more often than they should be.
Rather read than watch? Click here.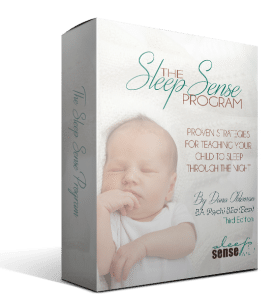 If your baby, infant or toddler is having trouble sleeping through the night, help is just a click away! The Sleep Sense Program has helped over 57,00 parents to get their kids sleeping 11-12 hours through the night AND taking long, restful naps during the day. If you're ready to get started today – I'm looking forward to helping you!