How to Deal With Jet Lag
It's hard to believe that Christmas is only a week away! I know a lot of us are going to be traveling over the holidays, and traveling with a small child presents its own special set of challenges. So with that in mind, today we're going to discuss how to deal with jet lag and get your child adjusting to a new time zone quickly and with as little fuss as possible.
Rather read than watch? Click here.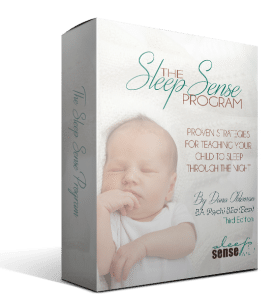 If your baby, infant or toddler is having trouble sleeping through the night, help is just a click away! The Sleep Sense Program has helped over 57,00 parents to get their kids sleeping 11-12 hours through the night AND taking long, restful naps during the day. If you're ready to get started today – I'm looking forward to helping you!