Should I Intervene if Baby Looks Uncomfortable?
So… you've started sleep training, your baby is learning to fall asleep independently, and the light at the end of the tunnel is coming into view. Just one problem. Baby keeps getting himself into all kinds of funny positions while he's sleeping, and you're not sure if you should readjust him for fear that you'll wake him up. It's a common issue and I've got some tips to address it in today's video.
Rather read than watch? Click here.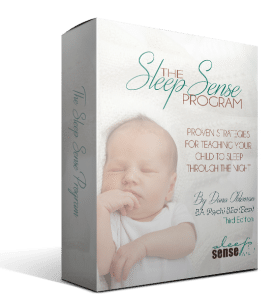 If your baby, infant or toddler is having trouble sleeping through the night, help is just a click away! The Sleep Sense Program has helped over 57,00 parents to get their kids sleeping 11-12 hours through the night AND taking long, restful naps during the day. If you're ready to get started today – I'm looking forward to helping you!