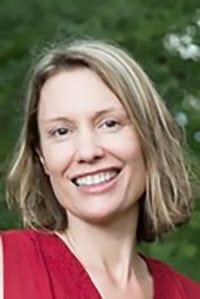 Kim Rogers
Owner - Sleeping Well Consulting, LLC
Columbia, SC
I create gentle, personalized sleep plans for newborns, infants, toddlers and older children, and I support families for up to a month as they make healthy sleep changes.
I have recently relocated from Asheville, NC to Columbia, SC, and I continue to see clients throughout both areas. As your Pediatric Sleep Sense Consultant in the Carolinas, I take the time to evaluate your child's needs and learn how to help him or her fall asleep more easily and stay asleep during the night.
I often say that sleep training is a misnomer. You are not training your child to do something, but rather, you are allowing your baby natural sleep, while you offer your comforting support and presence.
This process of allowing your child natural sleep is is often accompanied by weaning or "un-training" our children of sleep habits and sleep associations that they have learned.
These are the same sleep habits, sleep props and sleep associations that cause them to wake multiple times a night and have difficulty falling asleep at bedtime and naps. These are habits that require parents to "do something" to "make a child" go to sleep and go back to sleep in the night.
When children unlearn these habits, they have a peaceful time going to sleep at night and transitioning from one sleep cycle to the next throughout the night.
Some call it sleep teaching; some call it sleep training. No matter what sleep props, sleep associations or sleep habits your child has, you will find that your child will quickly learn healthy sleep habits, and you will both be much happier, healthier and more rested.
Contact me today to talk about your child's sleep!
Kim Rogers, Certified Sleep Sense Consultant
Member, National Association of Professional Sleep Consultants.
Tuck Sleep Foundation Top 200 Sleep Consultants in the U.S.
2016 Infant Mental Health Certificate Training, The Hospital for Sick Children in Toronto.
PSI — Postpartum International — 2020 MOM Maternal Mental Health Certificate Training.
M.A., University of Southern Mississippi.
B.S., Biology and B.A., English (both) Wofford College.
Diploma, Therapeutic Massage, Carolina School of Massage and Wellness
Certificate, Thai Yoga Bodywork
200-hr YA Registered Yoga Teacher, Asheville Yoga Center.