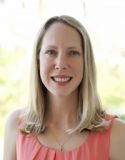 Kimberly Wagner-Dabbour
Beddy Bye Sleep Solutions
Michigan, Northwestern Ohio
Hello! I'm Kimberly Wagner-Dabbour, Certified Sleep Sense™ Consultant and owner of Beddy Bye Sleep Solutions, based in Southeastern, Michigan.
As a mother who struggled for many months to find the "right" way to get my child to sleep, I know first-hand what you are going through!
I understand and respect that every child and family is unique. That is why I get to know your child and family first, then customize a sleep plan that will not only fit your situation, but work. As your personal "sleep guide," I am there to support, guide and educate during our time together so that you become confident in handling your child sleep needs now and in the future.
Enjoy your family; well rested and assured that you have taught your child healthy sleep skills that will be the foundation for great sleep to last them a lifetime.
Are you ready for answers and solutions to your child's sleep issues? If yes, contact me today, and let's talk sleep!