The Problem With Nursing Your Baby to Sleep
Don't get me wrong! I'm all for breastfeeding, but nursing your baby until they fall asleep can cause an association that makes it difficult for baby to fall asleep without it. Today, I've got some tips for helping your little one learn new strategies for falling asleep without the breast.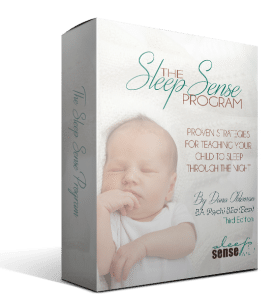 If your baby, infant or toddler is having trouble sleeping through the night, help is just a click away! The Sleep Sense Program has helped over 57,00 parents to get their kids sleeping 11-12 hours through the night AND taking long, restful naps during the day. If you're ready to get started today – I'm looking forward to helping you!