Recognizing the Importance of Sleep
I'm so happy to see the focus that people are putting on sleep recently; both for their children and for themselves. Helping your children to appreciate the benefits of a good night's sleep is such an important lesson, and one that they'll benefit from through their entire lives.
In today's video, I've got some tips for you to help your older children sleep better, and to help them develop an appreciation for the endless health and wellness benefits that come along with a good night's sleep.
Rather read than watch? Click here.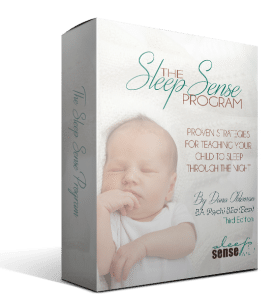 If your baby, infant or toddler is having trouble sleeping through the night, help is just a click away! The Sleep Sense Program has helped over 57,00 parents to get their kids sleeping 11-12 hours through the night AND taking long, restful naps during the day. If you're ready to get started today – I'm looking forward to helping you!