Should Babies Really "Sleep Through the Night?"
It's a term that we use all the time as the parents of young children. "Sleeping through the night" is viewed as the peak of the mountain when it comes to babies' sleep, but its meaning is also widely misunderstood.
In today's video, I'll explain exactly what I mean when I talk about "sleeping through the night" and hopefully clear up the concerns that some parents have about it.
Rather read than watch? Click here.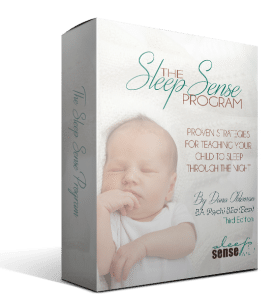 If your baby, infant or toddler is having trouble sleeping through the night, help is just a click away! The Sleep Sense Program has helped over 57,00 parents to get their kids sleeping 11-12 hours through the night AND taking long, restful naps during the day. If you're ready to get started today – I'm looking forward to helping you!