Should I Start Sleep Training Before Going on Vacation?
Once you've made the decision to start the Sleep Sense Program, you're naturally going to be excited to get started. After all, the sooner your baby learns these wonderful sleep skills, the sooner your whole family can start getting the sleep you desperately need! But with the holidays coming up, the question arises, "Should we start now or wait until we get back?" Well, as much as I can identify with your enthusiasm to dive in to the program, you might want to hold off, and here's why…
Rather read than watch? Click here.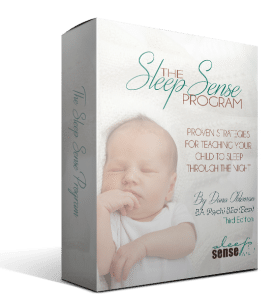 If your baby, infant or toddler is having trouble getting the restful, rejuvenating sleep that they need, help is just a click away! The Sleep Sense Program has helped over 57,00 parents to get their kids sleeping 11-12 hours through the night AND taking long, restful naps during the day. If you're ready to get started today – I'm looking forward to helping you!