Sleep Deprivation and Attention Deficit Disorder
There was a great article in the US News & World Report recently that looked at the complex relationship between sleep and attention deficit disorder. While the experts quoted in the piece haven't determined exactly what the connection is between sleep and ADD, they're definitely confident that a link exists.
But what I found more interesting was a New York Times article from 2013 in which Dr. Vatsal G. Thakkar determined that a large group of kids who had been diagnosed with ADHD were, in fact, suffering from a sleep deficit.
It's a phenomenon I feel like every parent should be aware of, and I'll talk more about it in this week's video.
Rather read than watch? Click here.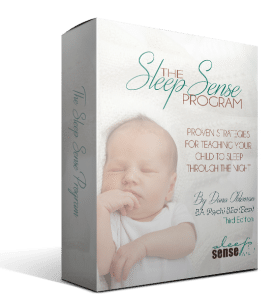 If your baby, infant or toddler is having trouble sleeping through the night, help is just a click away! The Sleep Sense Program has helped over 57,00 parents to get their kids sleeping 11-12 hours through the night AND taking long, restful naps during the day. If you're ready to get started today – I'm looking forward to helping you!