Sleep Problems In Older Kids
How do you handle it when you have an older child who doesn't sleep well? That is the topic for today. Click the video below to watch.
View Transcript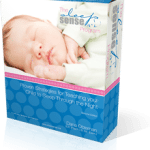 Also, if you're looking for a complete, step-by-step guide that will help you get your baby or toddler sleeping 11+ hours a night you can check out The Sleep Sense Program by clicking below. Flash sale ends tonight at midnight!