How to Sleep Train With Twins
There's nothing cuter than twin babies, is there? That is, assuming they're not yours.
If they're yours, they're still incredibly cute, but they're also twice the work of one baby, which any parent will tell you, is astronomical.
They also present their own unique challenges, and none more noticeable than trying to get them both to sleep, because when one wakes up, you can be sure the other one isn't far behind.
But that also means you can feel twice as good about that magical morning when they both sleep straight through the night, and I'll tell you how to do just that in today's video.
Rather read than watch? Click here.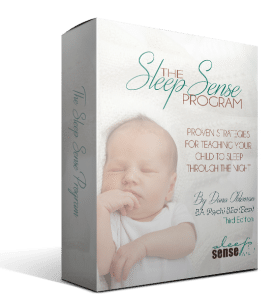 If your baby, infant or toddler is having trouble sleeping through the night, help is just a click away! The Sleep Sense Program has helped over 57,00 parents to get their kids sleeping 11-12 hours through the night AND taking long, restful naps during the day. If you're ready to get started today – I'm looking forward to helping you!