Sleep Training When Kids Share a Room
Teaching a little one to sleep through the night can be a tricky process at the best of times, but it's made much more so if your new baby is sharing a room with an older sibling. Having one child waking up every time the other one starts to fuss is enough to make many parents throw in the towel and just bring one of their kids into their bed, which can completely derail their progress.
In today's video, I'll go over some of the more common pitfalls parents fall into in this scenario, and what you can do to minimize the impact that your baby's night wakings will have on their sibling's sleep habits.
Rather read than watch? Click here.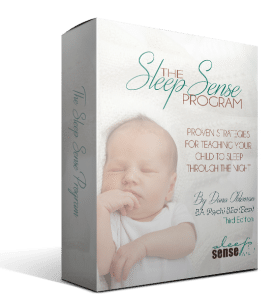 If your baby, infant or toddler is having trouble sleeping through the night, help is just a click away! The Sleep Sense Program has helped over 57,00 parents to get their kids sleeping 11-12 hours through the night AND taking long, restful naps during the day. If you're ready to get started today – I'm looking forward to helping you!