Specific Nap Strategies
Parents who use the Sleep Sense Program are often amazed at how quickly their babies start sleeping through the night, but nap time is usually another challenge altogether.
Naps are significantly trickier for a variety of reasons, but with a few specific strategies, you can eliminate some common roadblocks and get your little one napping solidly for hours at a time, which will contribute greatly to their overall sleep habits and mood.
I'll tell you my three most effective "game plans" in today's video.
Rather read than watch? Click here.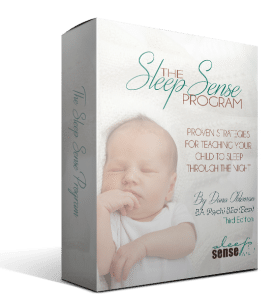 If your baby, infant or toddler is having trouble sleeping through the night, help is just a click away! The Sleep Sense Program has helped over 57,00 parents to get their kids sleeping 11-12 hours through the night AND taking long, restful naps during the day. If you're ready to get started today – I'm looking forward to helping you!