When to Switch to a Big-Kid Bed
Making the move from a crib to a big-kid bed can be an exciting step for your toddler, but they don't always respond to the change with 100% enthusiasm. The truth is, it's tough to know when they're ready to make the switch, and in my opinion, there's no benefit in rushing it. I'll explain more in today's video.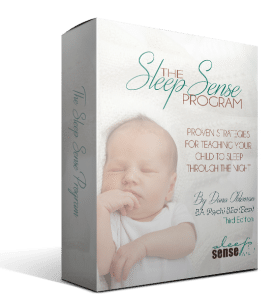 If your baby, infant or toddler is having trouble sleeping through the night, help is just a click away! The Sleep Sense Program has helped over 57,00 parents to get their kids sleeping 11-12 hours through the night AND taking long, restful naps during the day. If you're ready to get started today – I'm looking forward to helping you!