The Problem with Inducing Drowsiness
It's a technique that's about as old as parenthood itself; rocking, singing or nursing your child to the point where they're just about to close their eyes, and then laying them down in their crib. Inducing drowsiness seems like a natural thing to do with a child before putting them down, but your intuition might be misleading you. Find out why in this week's video.
Rather read than watch? Click here.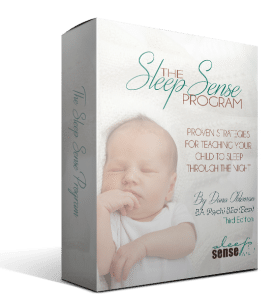 If your baby, infant or toddler is having trouble sleeping through the night, help is just a click away! The Sleep Sense Program has helped over 57,00 parents to get their kids sleeping 11-12 hours through the night AND taking long, restful naps during the day. If you're ready to get started today – I'm looking forward to helping you!