Three Essential Accessories for Your Baby
When it comes to accessories for your baby's nursery, there are literally thousands of options to choose from. From little plastic aquariums to motion-sensing music boxes, you can pretty much turn baby's crib into an amusement park if you're willing to spend the money.
But are any of those bells and whistles really helping your baby get to sleep?
Today, I've got my pick for the three essential accessories you need in your little one's nursery, and good news! They're cheap, they're simple, and they're guaranteed to help your baby sleep through the night!
Rather read than watch? Click here.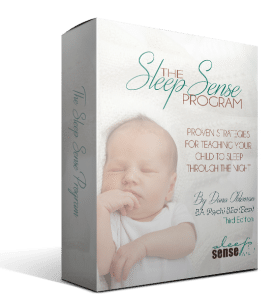 If your baby, infant or toddler is having trouble sleeping through the night, help is just a click away! The Sleep Sense Program has helped over 57,00 parents to get their kids sleeping 11-12 hours through the night AND taking long, restful naps during the day. If you're ready to get started today – I'm looking forward to helping you!