Time-Out Do's & Don'ts
In today's video chat I talk about time-out do's and don'ts. Click the video below to watch.
View Transcript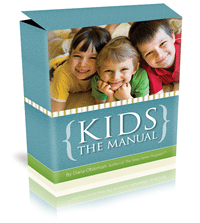 And, if you are looking to teach kids other appropriate behaviors, you can check out Kids: The Manual. It's a child discipline system for kids aged 2 – 12.