Travel Sleep Tips for Parents and Babies
Travelling with a baby or toddler presents a lot of potential problems, but perhaps the biggest challenge of all has to do with sleep.
If your little one is used to sleeping soundly through the night in their own bed or crib, how are they going to react in a hotel room? Should you pack a crib with you, or just let them sleep in your bed? And what about the time change?
I've got answers to these questions (and a few others) in this week's video: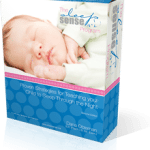 And, if you're looking for even more information on getting your child to sleep through the night, make sure to check out The Sleep Sense Program. It contains loads of advice for little travelers, and includes videos, books, and a whole lot more. Click here for more about The Sleep Sense Program!
View the Video Transcript