Why is My Baby Waking Up at Night?
Life would be a whole lot easier if babies came with an interpreter. Crying is basically their only way to let you know something's bothering them, but it can mean anything from hunger to a wet diaper to tiredness, and everything in between.
And when they're crying in the night for no apparent reason, that inability to communicate can be frustrating for both of you.
But take heart! In today's video, I'm going to run through some of the reasons your little one might be waking repeatedly in the night, how you can determine which one is afflicting your baby in the moment, and how best to get them back to sleep and staying asleep through the night.
Rather read than watch? Click here.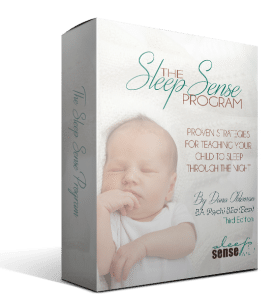 If your baby, infant or toddler is having trouble sleeping through the night, help is just a click away! The Sleep Sense Program has helped over 57,00 parents to get their kids sleeping 11-12 hours through the night AND taking long, restful naps during the day. If you're ready to get started today – I'm looking forward to helping you!