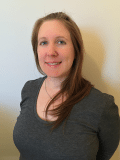 Kate Myra
Kate Myra Consultancy
Hunter Valley, AU
Dreaming of a good night's sleep? Make your dream a reality – I can help!
I'm Kate, and I'm a trained Assistant in Nursing, have a Diploma in Science with a focus on physiology, and am now a happily trained sleep consultant. And I've been there – sleep deprivation is hard – but I can help!
As a child sleep consultant I can help you and your family reclaim your nights and have you all start sleeping soundly, through the night.
I use a gentle approach to sleep training, leaving you and your child confident and happy, while transitioning to a more desirable sleeping pattern.
I work with newborns, babies, toddlers and young children, and can also provide you with tips to improving your own sleep.