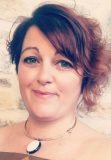 Lisa Gargaro
Lisa Gargaro Sleep Co
Cyprus, Scotland, UK
Hi my name is Lisa, and being a mother of 4 children, a certified Sleep Sense™ Consultant with a qualification in Child Psychology NCC, and the founder of Lisa Gargaro Sleep Co., I am in a great place to help you.
So, right now, I have a very good inclination of how desperate you are starting to feel about sleep or, to be more honest, the lack of it. I too have been exactly where you are right now, and having undertaken this journey myself, getting my children to settle and sleep well, I can tell you there is no greater feeling in this world. I therefore would love to be able to share my knowledge and expertise with your family, allowing you too to get a better nights' sleep and start enjoying the time they spend together.
For that reason, all I am left to say just now is get in touch right now so I can help you and your family get that good nights' sleep you all want and truly deserve!