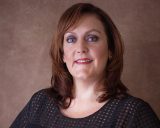 Melanie Quinten
The Heart of Sleep
Brisbane, Australia
I am a paediatric/emergency Nurse, Midwife, Certified Sleep Sense™ Consultant and a proud mother of 2 happy children, who love sleep.  As babies, they made me realise how important sleep is and how sleep deprivation can affect the whole family.  After implementing the Sleep Sense™ program with my children and seeing the results first hand, I am excited to share my knowledge with other families.
With my experience and qualifications, I am well equipped to get your child on an age appropriate sleeping schedule and sleeping through the night.  I take a holistic approach which educates, supports, encourages and empowers you, as you guide your baby or toddler toward sleeping more peacefully and independently.
I am located in Brisbane, Australia and current technology allows me to work with families worldwide.