3 Sleep Tips for Newborns
No life event comes with as much uncertainty as a new baby. There are more questions in those first few months than there will be for the next two years, and a lot of them will undoubtedly center on baby's sleep.
Today, I have 3 great tips for new parents to get their new bundle of joy off to a great start in their sleep habits, help them recognize the signs of a tired baby, as well as what to do when their little one just doesn't seem to want to go to sleep.
Rather read than watch? Click here.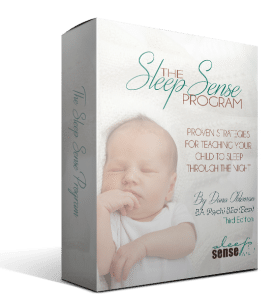 If your baby, infant or toddler is having trouble sleeping through the night, help is just a click away! The Sleep Sense Program has helped over 57,00 parents to get their kids sleeping 11-12 hours through the night AND taking long, restful naps during the day. If you're ready to get started today – I'm looking forward to helping you!