The 4-Month Sleep Regression
As a new parent, you've undoubtedly heard the term "sleep regression" from a friend, parent, or anyone else you've talked to about the adventure you're about to embark on. Most of these regressions are just the result of an illness or a change in environment, but the 4-month sleep regression is a different animal altogether. I'll tell you what makes it different and how to get through it with a minimal amount of anguish in today's video.
Rather read than watch? Click here.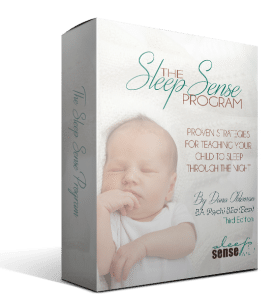 If your baby, infant or toddler is having trouble sleeping through the night, help is just a click away! The Sleep Sense Program has helped over 57,00 parents to get their kids sleeping 11-12 hours through the night AND taking long, restful naps during the day. If you're ready to get started today – I'm looking forward to helping you!