Are You Addicted to Your Baby Monitor?
The baby monitor is pretty much a guaranteed purchase for new parents, and for good reason. There's a tremendous amount of peace of mind that comes with the ability to keep an eye on your little one while they sleep.
But depending on how they're used, they can have quite the opposite effect. I've seen parents literally sprint down the hall at the every little peep out of the monitor, which is stressful for the parent and probably impeding their baby from developing independent sleep skills.
Today, I'll give you some tips on how to use your baby monitor effectively, and when to power it down and put it away.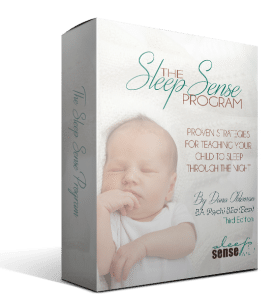 If your baby, infant or toddler is having trouble sleeping through the night, help is just a click away! The Sleep Sense Program has helped over 57,00 parents to get their kids sleeping 11-12 hours through the night AND taking long, restful naps during the day. If you're ready to get started today – I'm looking forward to helping you!