Are There Any "Good" Sleep Props?
If you have watched my videos before, you're probably familiar with the term, "Sleep props." I use it to describe anything a baby relies on in order to get to sleep, such as rocking, feeding, sucking on a pacifier, car rides, and so on.
You also probably know that I suggest eliminating sleep props from your little one's bedtime routine so they can learn to fall asleep independently. But does that mean that there is no such thing as a "good" sleep prop?
Today, I'll talk a little about how I define a sleep prop, why I advise against them, and where you might find a little loophole in the rules in order to allow your little one a nighttime friend in the crib.
Rather read than watch? Click here.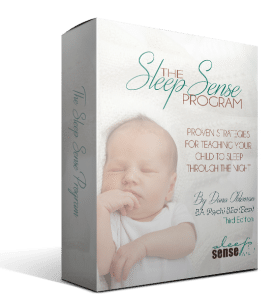 If your baby, infant or toddler is having trouble sleeping through the night, help is just a click away! The Sleep Sense Program has helped over 57,00 parents to get their kids sleeping 11-12 hours through the night AND taking long, restful naps during the day. If you're ready to get started today – I'm looking forward to helping you!