Is Your Baby Not Napping Well at Daycare?
What do you do when your baby is not napping well at daycare or with a babysitter? Dana answers how to handle this situation in today's video chat.
View Transcript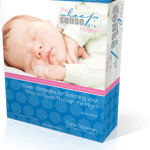 If you're looking for a more in-depth, step-by-step plan designed to get your child sleeping 11 – 12 hours straight through the night, check out The Sleep Sense Program.