Why is my Baby Taking Such Short Naps?
One of the most common concerns I hear from parents, especially of younger babies, is that their little ones will go down for naps with no fussing or protest, only to wake up half an hour later, clearly still tired, but refusing to go back to sleep.
There's actually a simple explanation for why this happens, why it's always around the same time, and some straightforward ways to solve the problem, and I'll go through the whole works in today's video.
Rather read than watch? Click here.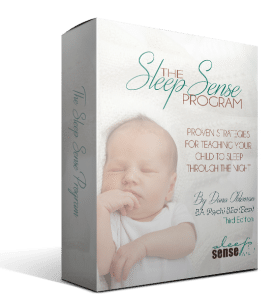 If your baby, infant or toddler is having trouble sleeping through the night, help is just a click away! The Sleep Sense Program has helped over 57,00 parents to get their kids sleeping 11-12 hours through the night AND taking long, restful naps during the day. If you're ready to get started today – I'm looking forward to helping you!