What To Do When Your Baby Wakes Too Early
One of the most common questions I get from parents who are using The Sleep Sense Program sounds something like this:
"Sure, my baby is sleeping 10 or 11 hours straight through the night… but if I put him to bed at 7 p.m., he's getting up between 5 and 6 in the morning! How can I encourage him to sleep longer?"
I've got a few different suggestions for this. You can watch them in the video below: 
Now it's YOUR turn! If you've got a question you'd like me to answer, simply leave it in the 'Comments' section below. I'll choose a new question to answer every week. (And feel free to share YOUR advice to other readers, too! This blog is all about helping and supporting other parents…)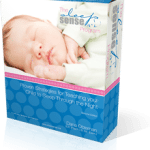 Also, if you'd like to check out a complete guide to getting your child sleeping through the night, click here for a special offer on The Sleep Sense Program — which has been proven successful by more than 109,000 parents and counting!
View Transcript