Baby's Waking Up Early
I know, I know. You don't want to complain about early wake-ups now that baby's finally sleeping through the night. But getting up at 5 AM is no picnic for you or your baby, and solving what is often the final piece of the sleep puzzle is usually easier than parents expect, and well worth that last little bit of effort.
In today's video, I'll tell you what causes those early risers to stir before the sun comes up, and how to maybe even get them to sleep in past your first cup of coffee.
Rather read than watch? Click here.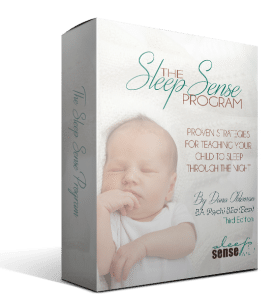 If your baby, infant or toddler is having trouble sleeping through the night, help is just a click away! The Sleep Sense Program has helped over 57,00 parents to get their kids sleeping 11-12 hours through the night AND taking long, restful naps during the day. If you're ready to get started today – I'm looking forward to helping you!