Can I be Flexible With Bedtime?
After parents and baby put in the work to develop the skills to sleep through the night, there can be a real sense of accomplishment, which is absolutely deserved! It's no walk in the park and getting baby sleeping through the night is an amazing feat, for sure.
But there can be a tendency to drift back into old habits once baby's sleeping well, and the one I see most often focuses on bedtime.
So when is it OK to switch up bedtimes? How often, and what are the consequences if you do it too often? I've got all of that and more in this week's video.
Rather read than watch? Click here.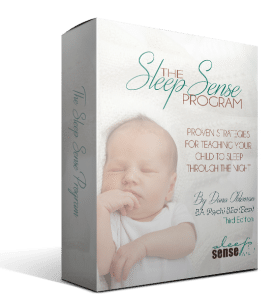 If your baby, infant or toddler is having trouble sleeping through the night, help is just a click away! The Sleep Sense Program has helped over 57,00 parents to get their kids sleeping 11-12 hours through the night AND taking long, restful naps during the day. If you're ready to get started today – I'm looking forward to helping you!