Can Solid Foods Help my Baby Sleep?
One of the oldest tricks I know of for helping your baby fall asleep is the "cereal in the bottle" routine. It seems to stem from the idea that babies get hungry during the night, and that solid food stays in their bellies longer than breast milk or formula.
But is there any validity to the claim? In today's video, I'll discuss my thoughts on the solid food strategy, and how to tell if your child's sleep issues are due to factors besides hunger.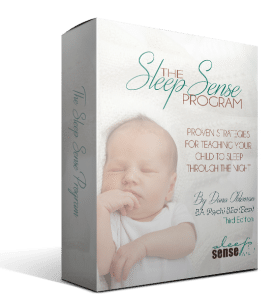 If your baby, infant or toddler is having trouble sleeping through the night, help is just a click away! The Sleep Sense Program has helped over 57,00 parents to get their kids sleeping 11-12 hours through the night AND taking long, restful naps during the day. If you're ready to get started today – I'm looking forward to helping you!