Is Your Child A Light Sleeper?
If you're the parent of a child who seems to wake up at the "drop of a hat," you already know how frustrating it can be to have a light sleeper in the house.
You're always tiptoeing around… constantly "shhhhh-ing" people… and you live in fear of the telephone and doorbell!
The good news that there ARE some things you can do to get your child used to the "ambient noise" that's a part of every household. I explain how to do it in this video: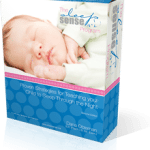 If you're looking for a complete, step-by-step system designed to get your child sleeping 11+ hours through the night, you can click here to check out The Sleep Sense Program. It's the same method that's been used by 109,000 parents over the past 10 years to solve the most common child sleep issues!
View Transcript