Dealing With an Early Rising Baby
So you've managed to get your baby sleeping through the night, and you would be absolutely ecstatic! If only it wasn't for that one little problem… baby is still waking up at five in the morning and refusing to go back to sleep.
At this point, you might be feeling like you're asking for too much, but I assure you, there's no shame in wanting your little one to sleep a little later! They can benefit from the extra shut-eye, and it can be a huge benefit to everyone else in the house. Learn more in today's video.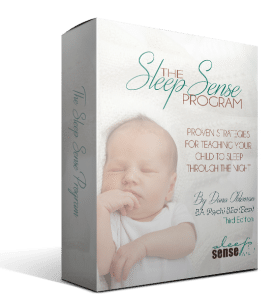 If your baby, infant or toddler is having trouble sleeping through the night, help is just a click away! The Sleep Sense Program has helped over 57,00 parents to get their kids sleeping 11-12 hours through the night AND taking long, restful naps during the day. If you're ready to get started today – I'm looking forward to helping you!