Encouraging Your Toddler to Try New Foods
The battles over food between toddlers and parents can be frustrating, to say the least. It seems as though they're programmed to reject everything with any nutritional content, and to gravitate towards anything high in fat, sugar, or artificial ingredients. So how do you get your little one to lower their guard and try new things at dinnertime without resorting to trickery and pressure tactics? I've got some tips for you in today's video!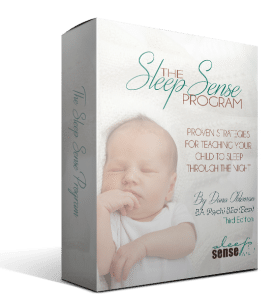 If your baby, infant or toddler is having trouble sleeping through the night, help is just a click away! The Sleep Sense Program has helped over 57,00 parents to get their kids sleeping 11-12 hours through the night AND taking long, restful naps during the day. If you're ready to get started today – I'm looking forward to helping you!