How To Get Your Child to Play Independently
Does your child not play on her own?  Colleen's two year old follows her around like a shadow. In today's video, I provide tips to help encourage your child to develop skills to play independently.
View Transcript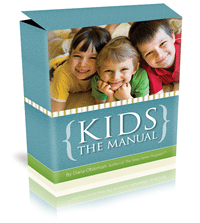 Also, I have some other great information on dealing with common behavior challenges in kids ages 2 – 12 I'd like to share with you. It's all waiting for you in a complete online resource called Kids: The Manual.