Getting Your Kids Out of Your Bed
I remember, before I had my first baby, how much I was looking forward to the idea of co-sleeping. I had a vision of my husband and I together with our beautiful new baby sleeping peacefully between us, safe and comfortable between his loving parents. A few night in, after a barrage of flailing limbs, constant squirming and endless noise, I realized that my vision did not match up with reality. But how do you get your child out of your bed once they've gotten used to sleeping next to you?
Rather read than watch? Click here.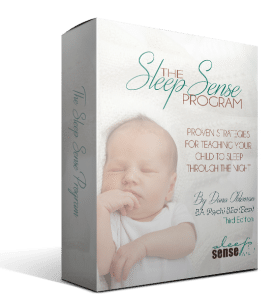 If your baby, infant or toddler is having trouble sleeping through the night, help is just a click away! The Sleep Sense Program has helped over 57,00 parents to get their kids sleeping 11-12 hours through the night AND taking long, restful naps during the day. If you're ready to get started today – I'm looking forward to helping you!