Handling Regressions in Your Child's Sleep Habits
The relief that we feel when our little ones finally start sleeping through the night overwhelming for a lot of us. That's why it's so frustrating when, suddenly, they start regressing into their old habits again, and waking up in a fit several times a night.
Take heart. Regressions are common in sleep training, and I'm here today to share some tips about how to handle it, and get through it as quickly as possible, so you and baby can get back to those blissful, sleep filled nights.
Rather read than watch? Click here.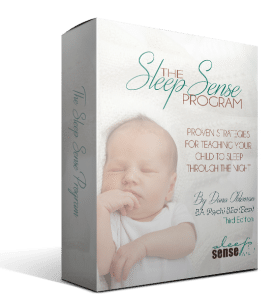 If your baby, infant or toddler is having trouble sleeping through the night, help is just a click away! The Sleep Sense Program has helped over 57,00 parents to get their kids sleeping 11-12 hours through the night AND taking long, restful naps during the day. If you're ready to get started today – I'm looking forward to helping you!