Handling Toddler Sleep Regressions
Parents who have taught their babies great sleep skills from an early age are often surprised when their toddler suddenly starts waking in the night or refusing to follow their bedtime schedule. It's common for toddlers to start testing their boundaries, and this week I've got some tips to help you deal accordingly.
Rather read than watch? Click here.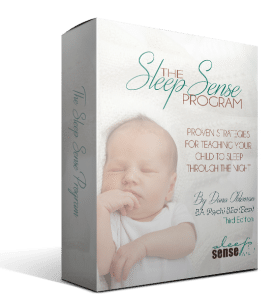 If your baby, infant or toddler is having trouble sleeping through the night, help is just a click away! The Sleep Sense Program has helped over 57,00 parents to get their kids sleeping 11-12 hours through the night AND taking long, restful naps during the day. If you're ready to get started today – I'm looking forward to helping you!