How To Get Kids To Listen
You ask your kids to do something and they don't… frustrating, right? Today's video has tips on how to get your child to actually do what you say. Click below to watch.
Rather read than listen? Click here.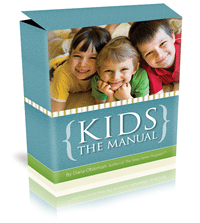 Also,
if you are dealing with behavior issues in your child like
not listening, throwing tantrums, and more
, you may want to check out
Kids: The Manual
. It's a discipline system that is designed to deal with some of the most common behavioral challenges in children ages 2-12.