How To Get Your Toddler To Go To Bed Without Resistance
Do you have trouble getting your toddler to go to bed without resistance? The topic of today's video is about how to solve this problem. Click the video below to watch.
View Transcript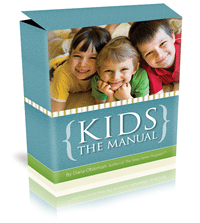 If you're looking for a discipline system designed to eliminate some of the most common behavior challenges in kids aged 2 – 12, you can check out Kids: The Manual.