How To Make Dining Out With Children Enjoyable
Do you want your children to behave when you take them to a restaurant? Today's video chat has tips to help you teach your kids to behave when you are dining out. Click the video below to watch.
View Transcript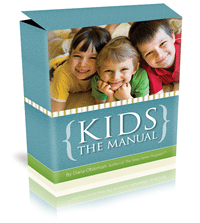 Also, if you are looking for a way to fix some of the most common behavior challenges in children aged 2 -12, check out Kids: The Manual.