Identifying a Sleep Debt
If you're not familiar with the term, a sleep debt is the cumulative effect caused by going multiple nights without enough sleep, and it's aptly named, because it's got to be repaid. Today, I'm going over the telltale signs that will help you identify if your little one is currently in arrears.
Rather read than watch? Click here.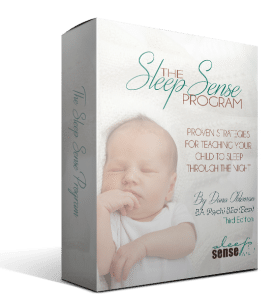 If your baby, infant or toddler is having trouble sleeping through the night, help is just a click away! The Sleep Sense Program has helped over 57,00 parents to get their kids sleeping 11-12 hours through the night AND taking long, restful naps during the day. If you're ready to get started today – I'm looking forward to helping you!