Is Your iPad Ruining Your Children's Sleep?
There's no escaping the fact that children born during the last few years are FAR more "connected" than kids have ever been.
Cell phones, iPads, TVs, computers… just about every parent I know admits to letting their child "zone out" in front of a movie, game, or app now and then.
But growing evidence shows that exposure to the kind of "blue light" that these devices emit could be causing sleep problems — in kids and adults alike!
So what's a parent to do? Watch my thoughts in the video below:
Now it's your turn! I'd love to hear what the rules are in YOUR house around iPads, phones, games, and TV. Share in the 'Comments' section below.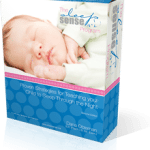 And if you're looking for a complete, step-by-step system designed to help your child sleep straight through the night, click here now!
View Transcript