My Baby Is Playing In The Crib At Naptime! What Should I Do?
It's one of those frustrating facts about being a parent: You can't MAKE a child sleep.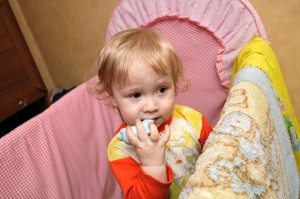 So what should you do if it's naptime and — instead of sleeping — your little one decides that she'd rather play in her crib than go to sleep?
Check out the video below to hear  my advice.
(If you'd rather read than watch, there's a link to a full transcript below.)
And don't forget to join the conversation! Post YOUR questions, offer insight to other parents, share your comments and more down in the comments section!
View the Video Transcript