Preventing Nighttime Wakeups
There's nothing quite so frustrating as finally getting your child to sleep, only to have them wake up again two hours later, unable to get back to sleep. Today, I've got some tips for you to help prevent the dreaded middle-of-the-night wake-up.
Rather read than watch? Click here.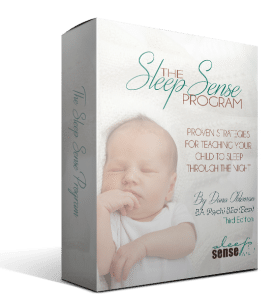 If your baby, infant or toddler is having trouble sleeping through the night, help is just a click away! The Sleep Sense Program has helped over 57,00 parents to get their kids sleeping 11-12 hours through the night AND taking long, restful naps during the day. If you're ready to get started today – I'm looking forward to helping you!