Promoting Long, Restful Naps
I've worked with a lot of parents who are under the impression that, if their baby doesn't sleep during the day, they'll sleep better at night. After all, he'll be so tired when bedtime rolls around that he'll just conk out and sleep peacefully until late the next morning. Right?
Wrong! Naps are an essential part of your little one's sleep schedule, and skipping them or moving them around will have a negative effect of baby's nighttime sleep. In today's video, I'll explain why, and how you can help to ensure that your baby gets the long, restful daytime naps he needs.
Rather read than watch? Click here.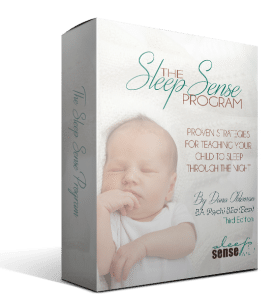 If your baby, infant or toddler is having trouble sleeping through the night, help is just a click away! The Sleep Sense Program has helped over 57,00 parents to get their kids sleeping 11-12 hours through the night AND taking long, restful naps during the day. If you're ready to get started today – I'm looking forward to helping you!